Stacker-Crane (PXD)
Stacker-Crane Parking System is a cost effective solution for high density car parks with length restricted footprints.
All parking spaces in a standard system will be served by one stacker-crane. By allowing horizontal and vertical movements simultaneously, Stacker-Crane systems are highly efficient and reliable.

Parking Procedures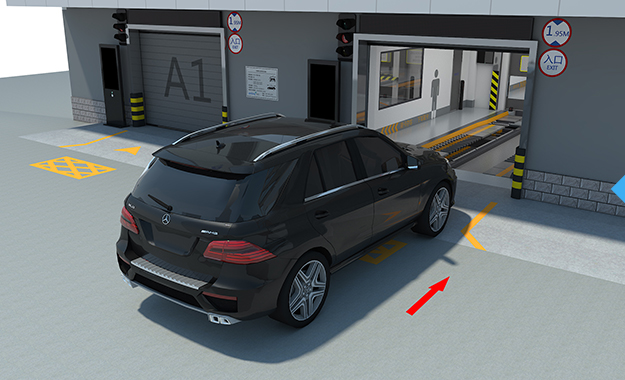 Follow instructions to stop
into a transfer cabin. All personnel vacate the transfer cabin and confirm parking request to start storage process.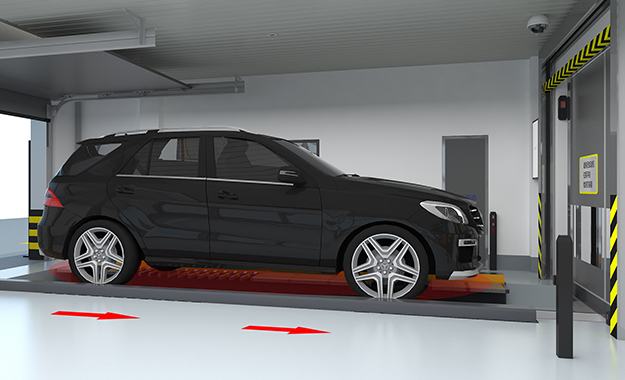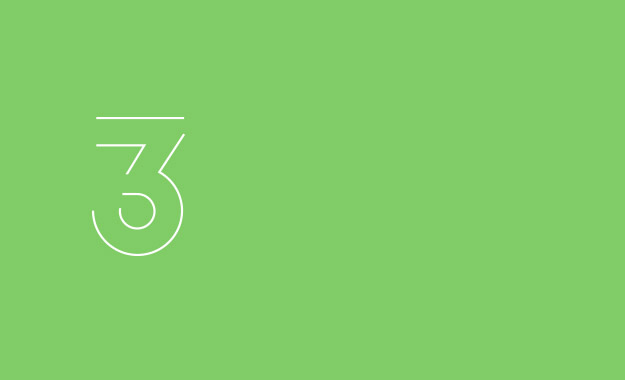 A conveyor transfers the vehicle from the transfer cabin onto a travelling stacker-crane.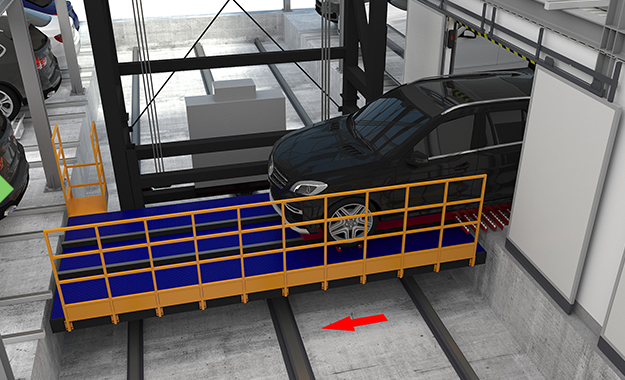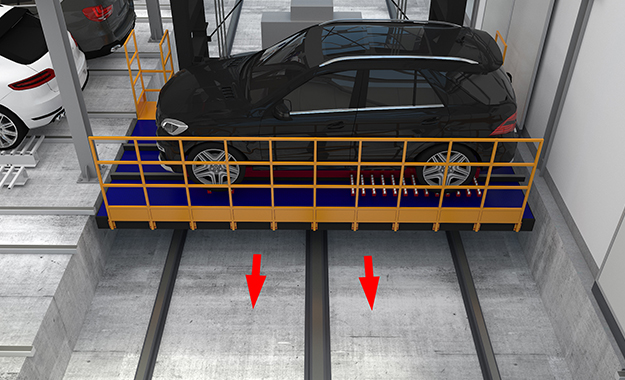 The Stacker-Crane travels transversely
and lifts the conveyor vertically
to a specific parking level.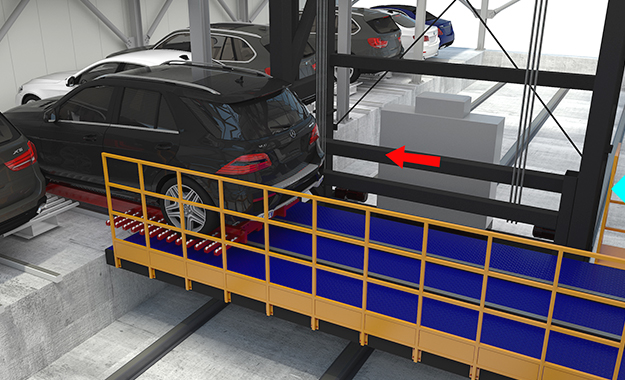 The conveyor returns to the
stacker-crane after transferring the
vehicle to a vacant parking place.
Specifications
Optimal parking capacity
100 parking spaces/conveyor
Compatible vehicle dimensions (mm)
L:5,200*W:1,950*H:1,550~1,950
Laden weight (kg)
≤ 2,800
Average retrieval time
90s
Footprint
Width 19m, length may vary
Conveyance system
Comb-exchange
Conveyors and stacker-cranes per system
Optimal 1 set per 100 parking spaces
VRC per system
Optimal 1 per 50 parking spaces for underground solution
Power consumption for vertical movements
11 kW
Power consumption for transverse movements
4 kW
Vertical movement speed
35m/min
Transverse movement speed
75m/min
Identification element
IC card/QR code/PIN/mobile APP
Power Supply
3-Phase AC380V/50Hz