Shuttle-Lift (PPY)
Shuttle-Lift Parking System utilizes both high efficiency horizontal sliding shuttles and vertical reciprocating conveyors (VRC).
Vehicles are lifted to parking levels by VRCs, sliding shuttles installed at all parking levels transfer vehicles to vacant spaces.
With a minimum vertical clearance of 1950mm for cars and an average retrieval time of 90s. Yeefung Shuttle-Lift parking system is ideal for high efficiency car parks with long but narrow footprints.

Parking Procedures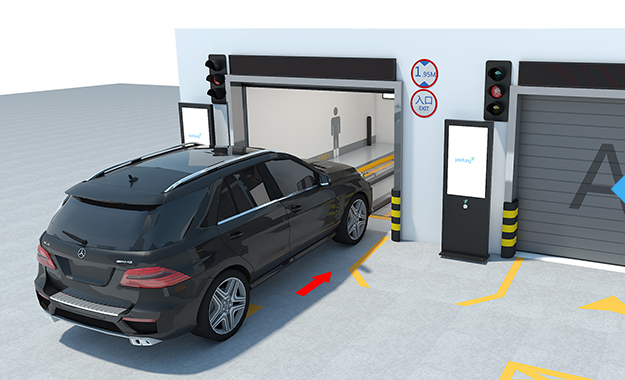 Follow instructions
to stop into a transfer cabin. All personnel vacate the transfer cabin
and confirm parking request to start storage process.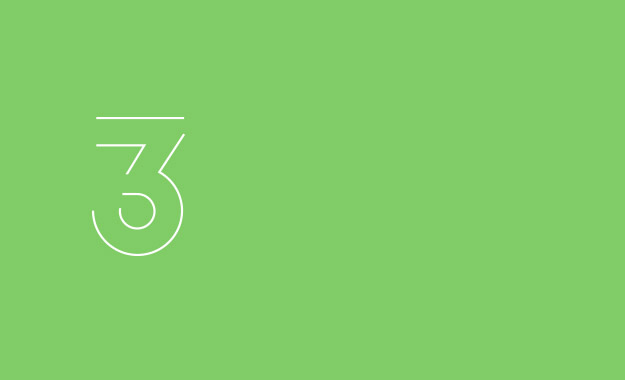 A VRC transfers the vehicle to a parking level. A conveyor transfers the vehicle on to a sliding shuttle dedicated for each parking level.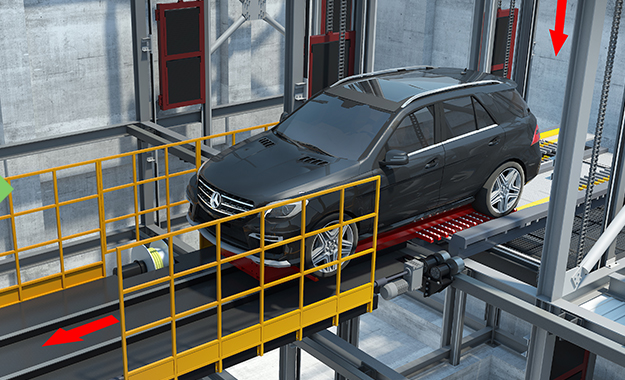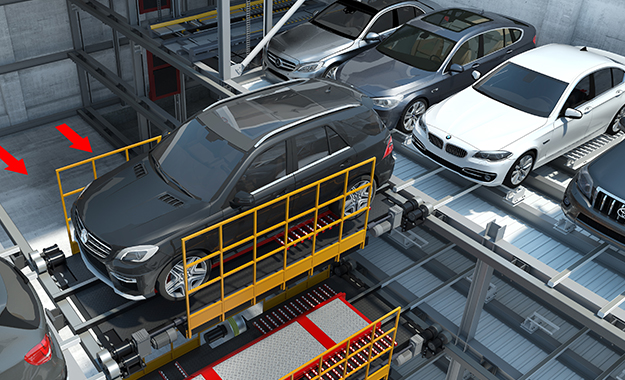 The shuttle travels to a vacant space
and the conveyor transfers the vehicle
to the parking space.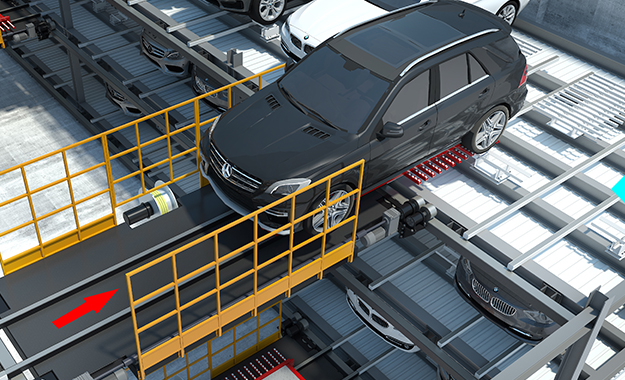 The conveyor returns to the shuttle
to complete the storage procedure.
Specifications
Optimal parking capacity
50 parking spaces/VRC
Compatible vehicle dimensions (mm)
L:5,200*W:1,950*H:1,550~1,950
Laden weight (kg)
≤ 2,800
Average retrieval time
90s
Footprint
Width 19m, length may vary
Conveyance system
Comb-exchange
Conveyors and shuttle per system
1 set per parking level
VRC per system
1 per parking level
Power consumption for vertical movements
9.2 kW /15 kW / 22 kW
Power consumption for transverse movements
1.5 kW
Vertical movement speed
30-90m/min
Transverse movement speed
80-120m/min
Identification element
IC card/QR code/PIN/mobile APP
Power Supply
3-Phase AC380V/50Hz